Oobi in Brookline

Type

Video

Released

August 22, 2007

Series

None
Oobi in Brookline is a fan-made video.
Plot
A purple-eyed puppet visits the city of Brookline.
Release
The video was released to YouTube on August 22, 2007. It has since received over 59,000 views.
Sequel
Main article: Oobi in Captiva
Due to the video's immense popularity, a sequel (titled Oobi in Captiva) was created and uploaded in 2012, over five years after the original video's release. The sequel stars the same purple-eyed puppet visiting Captiva, Florida.
Video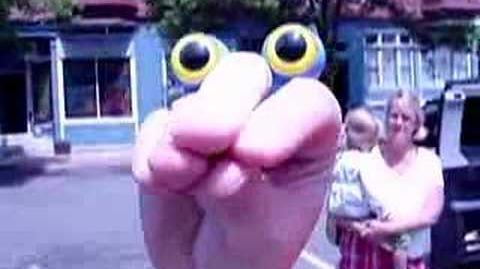 Ad blocker interference detected!
Wikia is a free-to-use site that makes money from advertising. We have a modified experience for viewers using ad blockers

Wikia is not accessible if you've made further modifications. Remove the custom ad blocker rule(s) and the page will load as expected.